Offer Track´n Trace on your homepage.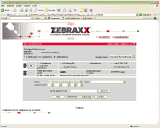 ZEBRAXX standard design
You want to offer your customers a service oriented and balanced logistic software on your website?

We integrate ZEBRAXX Track `n Trace in your homepage, suitable to your corporate design.


Your customers and colleagues can log in the ZEBRAXX system on your homepage to trace their shipments.

A special service – to be closer to the customer– to satisfy the customer – to fulfil his requirements.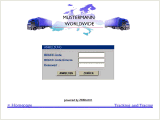 ZEBRAXX Track´n Trace on the internet - on your homepage and in your corporate design