ZERAXX4Android
NEW ZEBRAXX4Android:
Status registration via Android mobile phone: Your drivers receive their daily tour data on their mobile and register loading and unloading times plus additional information easily – in many, european languages.

If your drivers have an andriod phone they can choose between 2 different options within Zebraxx track & trace:

In the so called Standard-Version your drivers respectivly the drivers of your subcontracters can use the functions "status registration", "registration of the recipient name" und "registration of additional info test".

In the so called Deluxe-Version the entire loading- and unloading information of the daily tour will be transferred to the mobile phones of your drivers. So they can register status information for the shipments more comfortable and faster. Making status registration more efficient and thanks to gprs cheapter. Status data is transferred into the Zebraxx data center in real-time and every party of the supply chain can get access to it.
With their android phone your drivers can use different navigation systems free of charge. All gps positions of your trucks can be shown on a real time map optionally.
Due to the integration of text messages in ZEBRAXX4Android you can exchange non order related information with your drivers.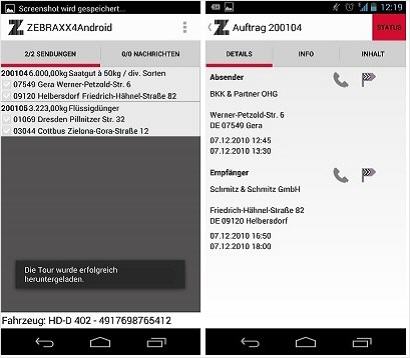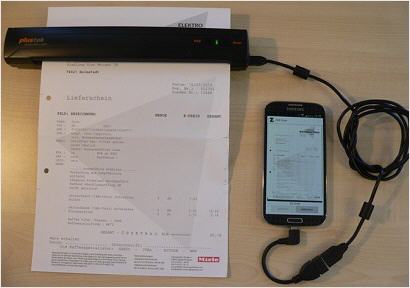 USB-Scanner at a Samsung S4 Android